Peter Szillat is presently Global Product Manager in the marketing group of Thermo Fisher Scientific (Phadia GmbH).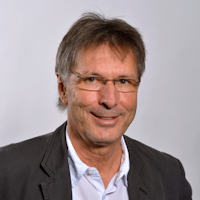 After completing his PhD in Chemistry at the Humboldt University Berlin, Peter has been working as manager of a special lab in the University Hospital Charite´ in Berlin for 5 years.
Peter has 15 years of experience as product manager for clinical chemistry, immunochemistry and – since 2015 – for autoimmunity. In his current position he is responsible for all marketing aspects of the tests including setting specifications for new tests, supervising assay development, initiating assay improvement, monitoring market acceptance and product related employee trainings.Subsequently he was engaged in several positions in the IVD industry, for example in sales and marketing and in the workflow optimization of medical labs and blood banks.